This is an absolutely stunning image by German amateur astronomer Torsten Edelmann. When you consider how rapidly the space station goes through the field of view of the telescope/imaging setup you will understand how incredible this image is.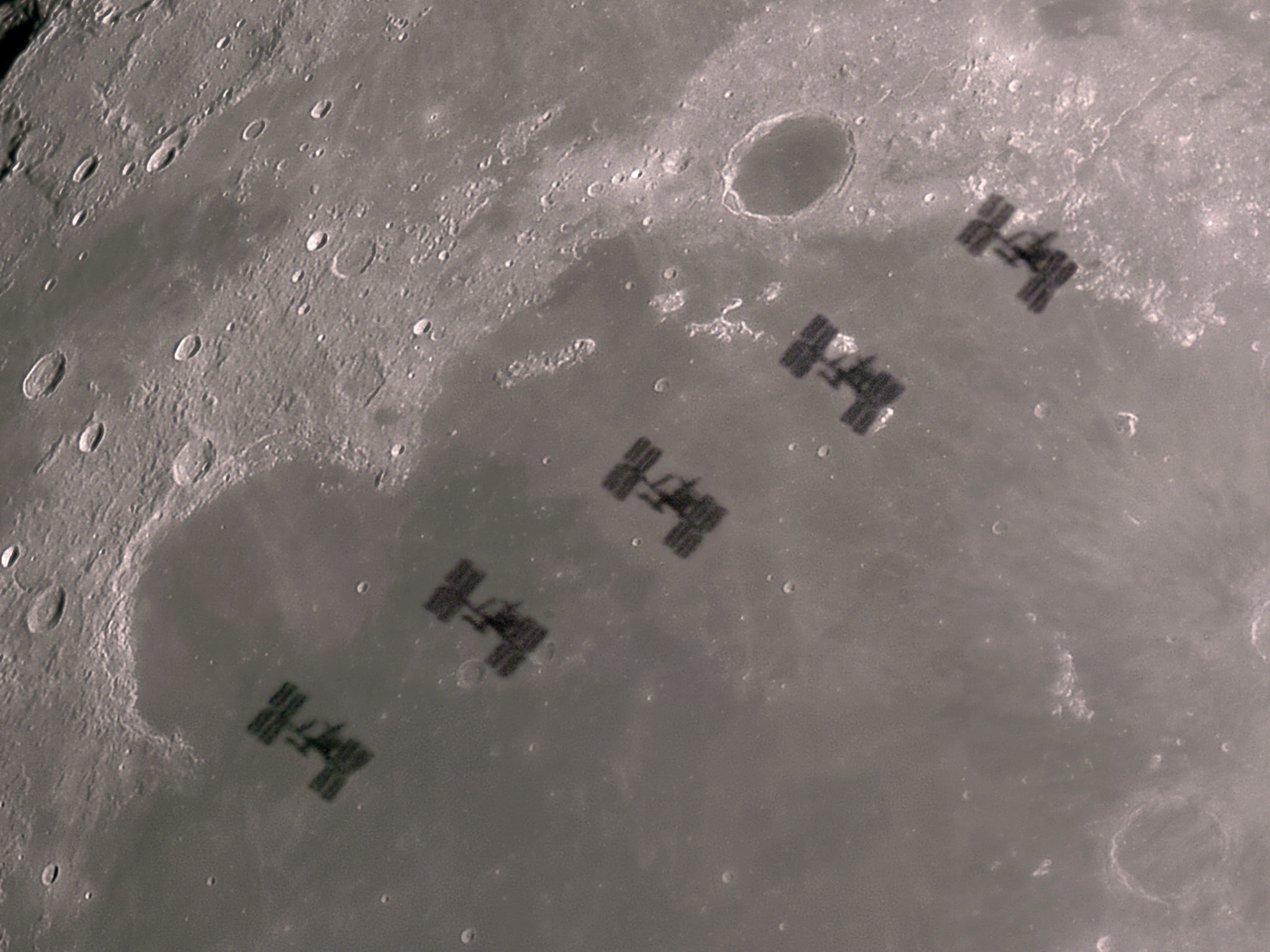 Here is a youtube video showing how rapidly the ISS blew by.
Read how he did it and offer your congratulations here at Cloudy Nights.